We Know how to get it done!
The Liberty Group partners with both public and private entities as it identifies project scopes and needs. It then develops a strategy to ensure projects are completed on time and under budget. The Liberty Group's resources and partners make it the best choice for large-scale project management. Below is a portfolio of some of our successfully completed projects.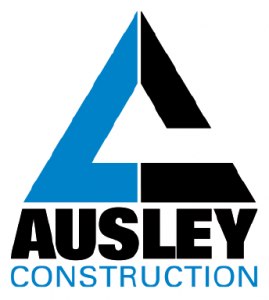 We've partnered with Ausley Construction to bring the best of Management and Construction together.
Ausley Construction was established in 1958. Today, in its seventh decade of successful operation, Ausley Construction continues to provide Construction Management and Design-Build Services. Whether building Educational Facilities, Medical and Healthcare Projects, Hospitality, Industrial, Distribution, Manufacturing or Religious Structures, our high-performing team brings a depth of construction knowledge gained from decades of experience. In addition, our LEED certified team members reflect our commitment to environmental sustainability while our utilization of BIM technology and LEAN construction processes keep us on the leading edge of delivering quality, speed, and efficiency in every project.
Portfolio
PA Welcome Center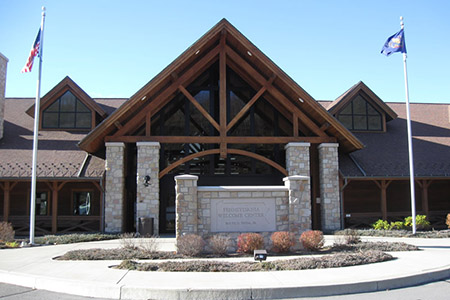 A Liberty Group affiliate, JB Gibbons Construction, worked with local and regional state officials to develop a visitor's center which is situated on southbound Route 15 in Tioga County. JB Gibbons helped with design and oversaw the planning and construction of this facility. With post and beam construction and breathtaking views, this is said to be one of the nicest rest stops in the northeast.
Innovation Center at Susquehanna Health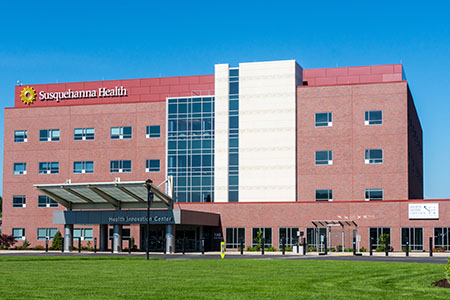 The Liberty Group is proud of its newly completed Health Innovation Center for Susquehanna Health Systems in Williamsport PA. The Liberty Group acted as project manager along with the Ausley Construction Group. This four-story, 80,000 ft.², $32 million project was built under budget and on schedule. This project has truly complemented the diversity of The Liberty Group's broad scope and capabilities in overseeing development and construction projects.