The Liberty Group offers a full range of services aimed at the wide range of industries operating within our region. Our service offerings and capabilities include real estate development, commercial real estate property management, hospitality, travel & entertainment just to name a few. We are fully committed to investing and contributing to the growth of the communities we serve.

A full automotive service repair facility located in the Williamsport area. We offer PA inspection and repairs for all vehicles including cars, pickups, full size trucks whether gas or diesel.

J.B. Gibbons has been a leader in commercial building construction since 1967. Working closely with architects, engineers, and contractors, we offer buildings that combine extraordinary aesthetic appeal with optimum functionality. We also offer renovations, remodeling and repairs.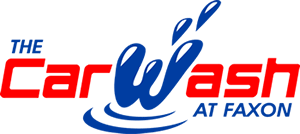 The Carwash at Faxon is the area's most advanced (and dare we say, coolest) automated carwash. Enjoy a light show while car gets squeaky clean with our state-of-the-art wash.