Danko Holdings
Danko Holdings is a real estate holding company which owns multiple commercial real estate properties across the country. As part of The Liberty Group, Danko Holdings invests in, acquires, develops and manages local properties of all types including business and office space, and vacation properties. Our investments provide a variety of offerings to enhance the communities in which we operate in order to attract new businesses and promote economic growth.
Property Portfolio
4525 STATE ROUTE 89, SENECA FALLS, NY
This 5 bedroom house boasts a new great room addition, new docks, modern kitchen, as well as numerous luxurious amenities. Guests will not be without entertainment; the lake provides excellent boating, fishing and kayaking opportunities.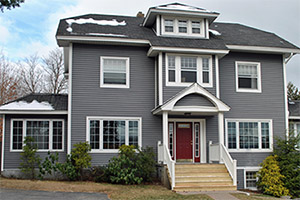 137 HILLCREST AVE, LAKE PLACID, NY
This Adirondack Lodge, with a professional office attached, was built in 1900. Hillcrest Lodge boasts 6 bedroom, 3 bathrooms and is approximately 2,700 square feet. The lodge also has a newly renovated kitchen, a hot tub, the ability to walk to the village shops, and Olympic Arenas and the lakes close by.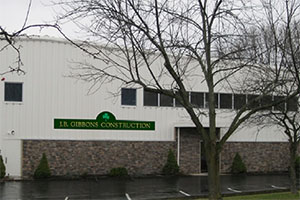 2527 MCCOY ST, WILLIAMSPORT, PA
This 34000 sq ft facility is located just off of Lycoming Creek Road and just minutes from Route 15. This facility is currently home to JB Gibbons construction company.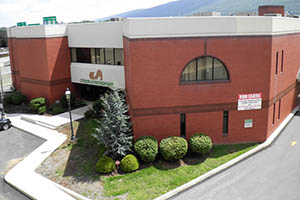 130 COURT STREET, WILLIAMSPORT, PA
Constructed in 1986, this facility is located in downtown Williamsport and is in close proximity to everything downtown has to offer. This facility hosts Citizens and Northern Bank as well as Rettew.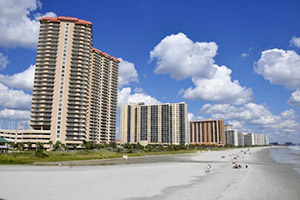 MYRTLE BEACH CONDOS
Here at Kingston Plantation, four spectacular oceanfront condominium towers soar above the Atlantic coastline. Brighton, North Hampton, South Hampton, and the luxurious new Margate Tower feature spacious one, two, three and four-bedroom accommodations. Private balconies provide beautiful views of the beaches and Kingston Plantation.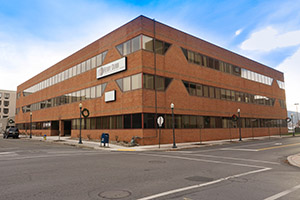 175 PINE STREET, WILLIAMSPORT, PA
Situated in the heart of downtown Williamsport, this property is 75,000 square feet, 3 stories, and includes ample parking to accommodate it's tenants. Current tenants include Henry Dunn Insurance, Morgan Stanley, and United Concordia.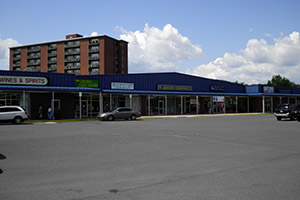 HEPBURN PLAZA, WILLIAMSPORT, PA
Located in downtown Williamsport, the Hepburn Plaza has multiple spaces that have ideal customer access. This location is one of the few areas in downtown Williamsport that offers abundant parking for employees and customers. Some of the current tenants of this facility include A&A Auto, Phillips Supply House, Inc. and Susquehanna Health.
1716 E. 3RD STREET WILLIAMSPORT, PA
This property is located in the heart of Williamsport's retail district and just minutes away from downtown Williamsport. Within a mile in each direction, anyone can access Interstate 180 from this property with ease.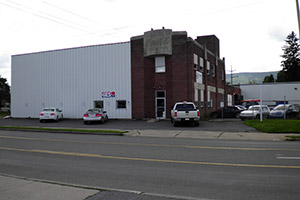 1350 WASHINGTON BOULEVARD, WILLIAMSPORT PA
1350 Washington Boulevard is a large warehouse facility located in the eastern end of Williamsport. This property boasts fast and convenient access to Interstate 180. This facility is currently the home to Hub's Home Oxygen & Medical Supplies.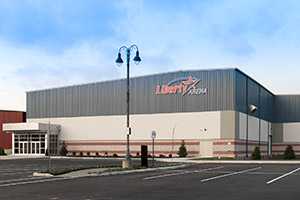 315 HEPBURN STREET, WILLIAMSPORT, PA
The former Pickelner Arena was founded in 1997 and was purchased by Danko Holdings in 2012. In 2015 it was renovated and expanded to become the Liberty Arena and Fly World Trampoline Park. It now hosts events such as baseball clinics, basketball clinics and recreational soccer.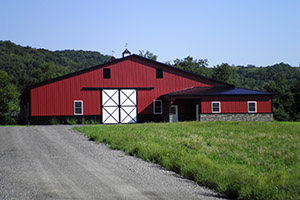 693 STARR ROAD, MONTOURSVILLE, PA
This 118 acre property boasts breath-taking views, majestic mountains with trails and woods, plus fenced-in areas. On the property is a house with multiple outbuildings including 2 newly renovated barns and 1 newly constructed barn. The site is currently home of Tack Room Specialties.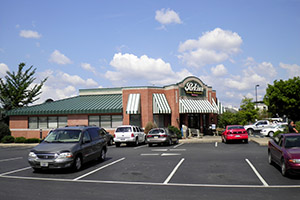 160 VIA BELLA, WILLIAMSPORT, PA
Located in downtown Williamsport, this property hosts the Perkins Family Restaurant. This prime location is nestled next to a luxurious Hampton Inn and the newly constructed Kohl's department store.

To inquire about real estate availability please contact Danko Holdings at (570) 327-0111.